Heat treatment under vakuum
Heat treatment under vacuum up to 1200 °C.
A hőkezelendő anyagokat vákuum alatt hevítjük fel az edzési hőmérsékletre, több lépcsőben, anyagminőségtől függően. A hőntartási ciklus végén nitrogéngáz segítségével hűtjük le a darabokat. Mivel a fémet hidegen tesszük a kemencébe és a végén lehűtve vesszük ki és az egész folyamat vákuum alatt, illetve nitrogéngáz túlnyomása alatt történik, így gyakorlatilag anyagok fényes, fémtiszta felülettel edződnek.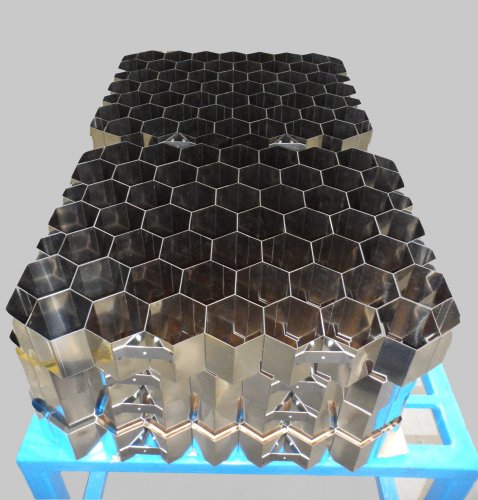 Advantages of gas-cementation:
Cinder-free surface after heat treatment
The heat treatment may be done with a higher grade of readiness and lower allowance.
Because of the gas cooling the remaining tensions are lower
The heat treatment technology is always reproducible
The heat treatment process can be exactly regulated
Hot formed tool steels (1.2343; 1.2344; 1.2367; 1.2365; QRO90; 1.2714; etc.)
Cold formed tool steels (1.2080; 1.2379; 1.2436; 1.2767; K 340; Vanadis steels; etc.)
Plastic form-steel (1.2083; 1, 2312; 1.2738; etc.)
Corrosion resistant steels (1.4153; 1.4034; 1.4122; etc.)
High-speed steels
Minden olyan hőkezelési eljáráshoz, amelynél lényeges, hogy a felület ne oxidálódjék és a hűtéshez elegendő a nitrogéngáz.
Phone plant: +36-22-418-485
 Phone administration: +36-22-584-042
Site: Kincsesbánya Ipartelep
Postal address:  H-8044 Kincsesbánya, Ipartelep u. 4.